Konferenzraum 1
Conference Room 1 (Conference Center, 2nd Floor)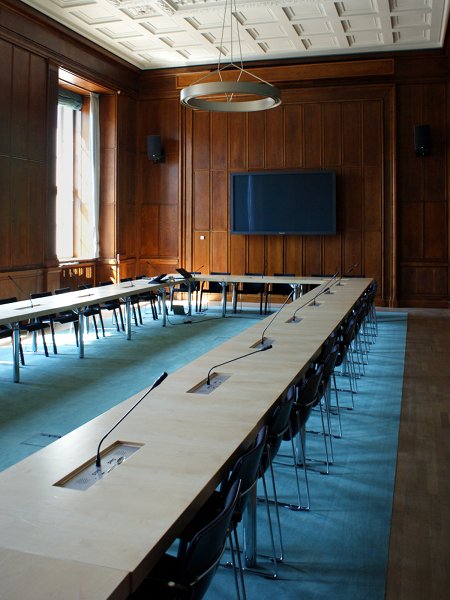 This is a beautiful room with wood paneling. The seating is in "classroom style" here (with tables in a square).
The ODF Plugfest takes place here on Wednesday 17/Oct/2012.
On the forenoon of Thursday 18/Oct/2012, this room is used for meetings that are not part of the conference itself.
Please note that this room is used by another organization on Friday 19/Oct/2012. You are kindly asked not to disturb that event.
Capacity of the room
40 Person