Andras Timar
Software Engineer at SUSE LibreOffice Team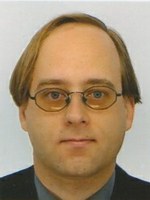 Andras Timar started to work on Hungarian localization of OpenOffice.org
in 2002. He joined the LibreOffice project on the first day and started
to work on localization related issues, including tools and
infrastructure. He has been working full time as a paid developer with
the SUSE LibreOffice Team since April, 2011. His tasks include
coordination of localizations, release engineering, hacking on Windows
installer, hacking on localization tools, general bugfixing, and
mentoring students.