Lionel Dricot
Free Software developer and evangelist for the last ten years, Lionel is now in charge of the Engineering Mangement at Lanedo. He's responsible for the LibreOffice projects.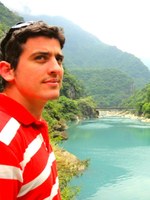 For the last ten years, Lionel has been a strong advocate of Free Software, contributing to various project such as OpenOffice.org, The Open CD, Ubuntu and GNOME. He has authored three books in French about Ubuntu and created the Getting Things GNOME software, which he's still maintaining today.
He works as an Engineering Manager at Lanedo where he's in charge of all the LibreOffice related projects. A fascinating job that allows him to be confronted with real life needs from his customers.