Speaker
Adam Fyne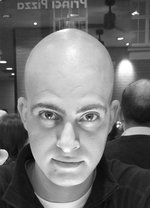 Interoperability Team leader, CloudOn / Member of the Board of Directors, The Document Foundation
Adam is an enthusiastic technologist and a software engineer with experience of 13 years in computer programming in demanding environments. He has a bachelor's degree in Computer Engineering and he has always loved coding since the days of QBasic.
Adam has joined CloudOn & LibreOffice development since April 2013, and is leading a team of engineers working on Writer, mainly on improving interoperability with Microsoft OOXML files and adapting the LibreOffice project to the mobile devices market.
Adam is also a member of the Board of Directors of The Document Foundation.
Alexander Mayer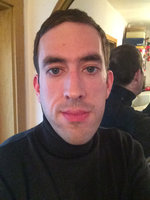 Senior IT Consultant, InterFace AG
I'm software engineer and software architect at InterFace AG (Munich, Germany) in Java JEE enterprise projects. I have more than 7 years experience in document generation projects. For example I was part of a team, which developed a text editor with included script interpreter based on Java Swing (Styled Editor Kit). Additionally I'm author of several books about Unix Shell Scripting and Programming Languages (German).
Alexander Werner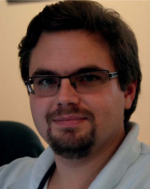 Freelance Infrastructure Administrator, The Document Foundation
Alexander has been part of the community since 2007. Since the launch of LibreOffice, he was heavily involved in the setup of the server platform. He is working on providing a standardized, centrally configured infrastructure, and has set up various background and frontend tools. He is partner in a corporation that develops hard- and software applications and provides IT support.
Alfredo Parisi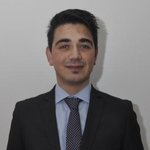 Research fellow, University of Perugia
Research fellow at the Computer Science Department of Perugia University, on Open Data and FLOSS impact on regional digital policies. He discussed his master degree's thesis on the use case of LibreOffice's adoption in the Umbria Region, and worked in the LibreUmbria project Team at Consorzio SIR Umbria (www.libreumbria.it). He is a member of the executive board at Umbria Region FLOSS Competence Center (CCOS) and a cofounder and board member of LibreItalia (www.libreitalia.it).
Andras Timar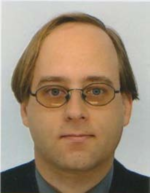 Andras Timar started to work on Hungarian localization of OpenOffice.org in 2002. He joined the LibreOffice project on the first day and started to work on localization related issues, including tools and infrastructure. He worked full time as a paid developer with the SUSE LibreOffice Team from April, 2011 to August, 2013, and he has been contracted by Collabora Ltd. since then. His LibreOffice related activities included coordination of localizations, release engineering, hacking on Windows installer, hacking on localization tools, general bugfixing, and mentoring students.
Bjoern Michaelsen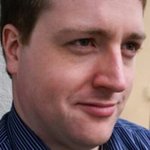 Bjoern Michaelsen is a currently employed by Canoncial Ltd. and is responsible for the packaging for LibreOffice on Ubuntu. He joined the company and LibreOffice development in February 2011, coming from Oracle (and before that Sun), where he was working on the same codebase for a few years in the Writer/Framework area. Even since long before that he is an open source enthusiast and did start with minor contributions to a range of open source projects.
Caolán McNamara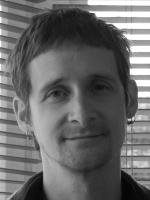 Caolán McNamara is an all-around hero; he has been involved in reverse engineering and writing filters for Microsoft file formats from the very beginning of Free Software support for them. He has contributed extensively to LibreOffice fixing issues from graphics subsystems, through to the Writer core. After working for Sun's StarDivision, he now works for RedHat full time leading their LibreOffice team.
Charles Schulz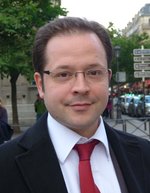 Charles-H. Schulz (The "H" letter standing for his second name "Henri") is a French technologist, Free Software and Open Standards advocate. One of the founders and former directors of the Document Foundation he regularly contributes to the LibreOffice social media and marketing activities.
Christian Lohmaier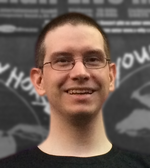 I'm one of the few people employed by TDF, Release Engineer, Infrastructure Administrator. Been with the LibreOffice project since it's creation (and before that the OOo project)
Christoph Lutz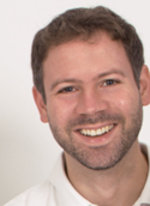 Software Engineer, CIB software GmbH
From 2005 until 2011 Christoph was a member of the office team responsible for Munich's migration to OpenOffice.org (as a sub project of LiMux). In this context he worked on "WollMux", an OpenOffice / LibreOffice plugin with enhanced template, form, and autotext functionality. Since 2011 Christoph is employed at CIB where he is developing a toolchain for effective document creation processes using the ODT and DOCX formats. He has been familiar with OpenOffice.org / LibreOffice for a long time, likes to work in open source communities and is happy that CIB is increasing its involvement with LibreOffice.
Cor Nouws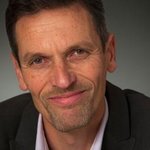 Cor Nouws (The Netherlands) is director of the leading Dutch LibreOffice consulting firm Nou&Off. He is one of the founding members of The Document Foundation and was a long time contributor to the OpenOffice.org project. He is married and father of three children. Further more vegan, and loves good food, nature, people, music, cycling, running, skating (ice and in-line), sailing and more.. Of course all this when time allows ;)
Douglas Vigliazzi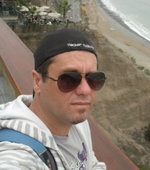 At present, my job title is IT Analyst, working with free software migration and LibreOffice training at UNESP. I am graduated in Technologist IT and graduate degree in Computer Networking. Working at "Universidade Estadual Paulista" (UNESP) on IT Department since 2003 and exclusively with the use of free software in critical servers, since 2005, plus support for OpenOffice / LibreOffice suite. I have taught courses of LibreOffice in University units, and participated in the discussions that led to the creation of the document establishing the use of free software in UNESP, starting with the migration of the current office suite to LibreOffice. I'm a Linux user since 1998, working in the community where I entered as a disseminator of culture and values of FOSS. Member of the Brazilian LibreOffice Community and TDF member, collaborating with manual translates, LibreOffice Magazine. And eventually DJ.
Dushyant Bhalgami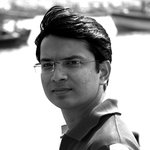 QA Architect, Synerzip Softech Pvt Ltd
Dushyant Bhalgami is working as a QA Architect at Synerzip Softech Pvt. Ltd. He is having around 7.5 years of experience in the QA Auomation and out of that 2+ years of experience in dealing OOXML format. He is also a member of TDF. Having experience in developing different kind of Automation Frameworks using Java, Ruby, Python, Cucumber etc.
Eike Rathke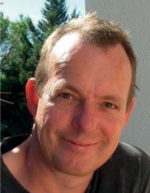 Senior Software Engineer at Red Hat, Inc.
A LibreOffice hacker since the early days at Star Division, later Sun Microsystems, one other company and now Red Hat, Inc. Main areas of expertise are the Calc spreadsheet core, formula compiler and interpreter, number formatter/scanner, the i18n framework and locale data. Ardent supporter of Free Software, knowledge spreader, cyclist and sailor. Known on the net as erAck.
Eilidh McAdam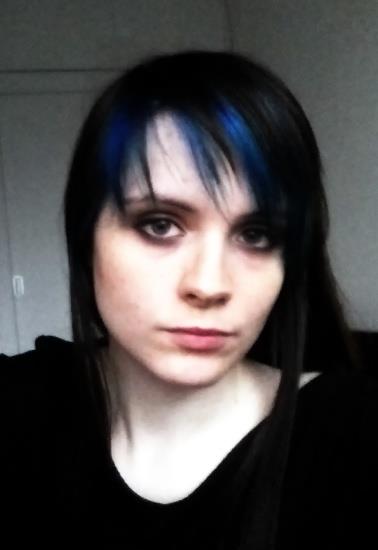 Open Source Software Developer and Consultant
I am a Scottish open source developer. I work for open source consultancy Itomig, where I focus on improvements to LibreOffice.
Florian Effenberger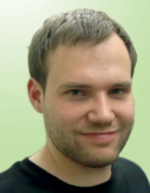 Florian has been a free software enthusiast for over ten years. He is one of the founders of The Document Foundation, the charitable entity behind LibreOffice, and today works as its Executive Director. Next to these activities, he is also involved in marketing and public relations, and is a frequent contributor to a variety of professional magazines worldwide.
Florian Reisinger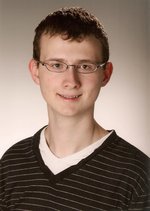 Unaffiliated
He is a 19 year old student from Linz, Austria, currentlystudying Business Information Systems at the local university. He has been involved in the LibreOffice project shortly after the start and found his field of interest in the QA part of the community.
Fridrich Strba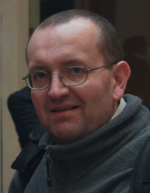 Software engineer at SUSE, working on SUSE Linux Enterprise. Christian, married with Susan and having 3 wonderful children, Patrick, Miriam and Nathanael. Has been involved with LibreOffice since its birt and with OpenOffice.org before. Former Chair of the TDF Membership Committee and currently Member of its Board of Directors. Co-founder of the Document Liberation Project and author or co-author of several import filters for LibreOffice.
Italo Vignoli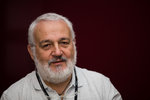 Business Consultant
Italo Vignoli is a TDF founders and former director. He is now n charge of media relations, communication strategy and coordination, d certification.
Jacobo Aragunde
Software Engineer, Igalia
Jacobo obtained a degree in Computer Science from the University of Coruña in Spain. Shortly thereafter he joined Igalia, a Computer Engineering enterprise specializing in Free Software development and consultancy, of which he is now a partner. Over the past seven years, Jacobo has worked with a variety of software stacks ranging from web applications to desktop and mobile technologies, and collaborated with teams and communities from around the world. More recently, Jacobo joined the LibreOffice community where he has been enhancing and fixing bugs in the ATK accessibility backend used by free desktop assistive technologies, as well as improving the interoperability capabilities of the suite.
Jan Holesovsky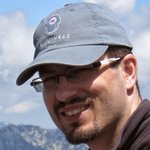 Jan / Kendy is with LibreOffice since the very first day, but his knowledge of our codebase goes back to 2003 when he joined OpenOffice.org. He started developing office software even earlier, in 1998-9 he programmed the drawing part of KTTV, a Linux word processor and vector drawing program for lecture notes. Over the years, he has contributed to many areas, including the KDE integration, x86-64 porting, build/SCM related problems, DOCX export, and user interface in general. Kendy proudly works for Collabora Productivity.
Joel Madero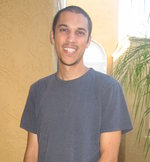 Joel joined The Document Foundation (TDF) in 2011 as a computer hobbyist, mostly contributing to the quality assurance (QA) side of the project. During the last two years, Joel has focused on encouraging users to become more involved as contributors, as he is a firm believer that every user has the ability to contribute in making LibreOffice better for everyone. Joel represented QA on the ESC call for a year, helped organize bi-weekly QA calls, has had the chance to commit a few patches, and is actively trying to grow awareness of TDF in the United States. In 2014 Joel joined the Board of Directors of TDF. He currently resides in San Diego, CA with his wife and is attaining his law degree.
Kohei Yoshida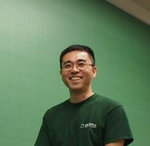 Software engineer at Collabora
Principal software engineer at Collabora Productivity, and LibreOffice hacker with emphasis on Calc. He started hacking on this OpenOffice.org code base back in 2006, and grew his interest and involvement thereafter. Aside from the regular maintenance duty with LibreOffice, he also maintains mdds, orcus and ixion libraries.
Lothar K. Becker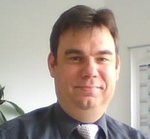 Managing Director of .riess applications
Lothar K. Becker is managing partner of .riess applications gmbh (riess-app.de). He is co-founder of topics- and expert platform F-O-X. For over 10 years, Lothar is a management consultant for the use of open source on the desktop and in particular of free office suites. He himself is still much at Customer's sites for consulting and implementation projects. After receiving his diploma in computer science and economics, he held senior positions within two major international software and service provider. He is married and lives in Karlsruhe and Zurich.
Lubos Lunak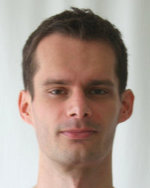 Luboš Luňák is a LibreOffice developer currently working for Collabora Productivity, focusing mainly on Writer and its MSOffice import/export filters.
László Németh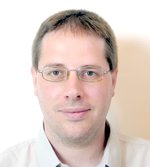 LibreOffice contributor (http://cgit.freedesktop.org/libreoffice/core/log/?qt=author&q=nemeth), and (ex) lead programmer of Free Software Competence Center, Hungary
Marina Latini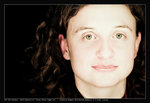 Marina Latini is an Italian community member of TDF that focuses her activities on migration from MS Office, localization and recently bug  triage. She took some lessons for the LibreUmbria Project. She is a member of LibreItalia community and believes in the importance of using  and promoting open standards and open formats. Actually she works in the LibreOffice division by Studio Storti Srl, working on migration,  helpdesk and bug triage.
Markus Mohrhard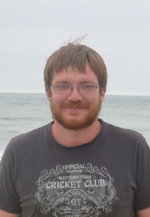 Software Engineer, Collabora
Markus is a Libreoffice hacker working mostly on Calc and charts. When he is not hacking calc he is implementing new, crazy testing ideas for the Libreoffice project. Apart from his work on Libreoffice he maintains the Libreoffice cppunit version and works from time to time on orcus, ixion and mdds. Outside of the FOSS world he is in his last year studying mathematics at a university.
Matus Kukan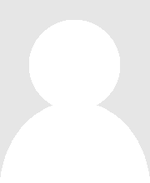 Unfortunately we do not yet have a bio of this speaker. We'll soon update this.
Michael Meeks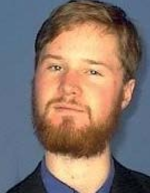 Michael is a Christian and enthusiastic believer in Free Software. He is the General Manager of Collabora Productivity, leading our LibreOffice team, supporting customers, consulting on development alongside an extremely talented team. He serves as a member of the board of The Document Foundation, and the LibreOffice Engineering Steering Committee; in the past he served on ECMA/TC45 improving Microsoft's description of the proprietary OOXML. Prior to this he was a Novell/SUSE Distinguished Engineer working on various pieces of Free Software infrastructure across the Linux desktop stackm and before that he worked on both hardware and software for real-time video editing at Quantel.
Michael Stahl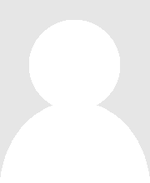 Software Engineer at Red Hat, Inc.
Michael Stahl joined the Sun Hamburg OpenOffice.org Writer team in 2007, and struggling with various parts of OOo since then; nowadays continuing the work of cleaning up messes in LibreOffice, employed by Red Hat, Inc.
Miklos Vajna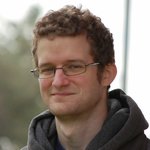 Consultant Software Engineer, LibreOffice
Involved with OpenOffice.org since 2006 where I started as a packager for Frugalware Linux. Then I completed two Google Summer of Code projects to improve the RTF import/export filter of Writer. Hacking on LibreOffice Writer for Collabora.
Miloš Šrámek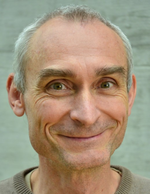 Programmer and researcher in the area of medical image processing
Miloš Šrámek is a programmer and researcher in the area of medical image processing. However, Open source is his passion, occupying most of his limited spare time. Some time ago he co-founded the Society for Open Information Technologies, a not-for-profit organization based in Slovakia, that promotes the ideas of open source and free software, open data, and other kinds of openness. Miloš has been taking care of LibreOffice localization to Slovak since the OOo times.
Ptyl Dragon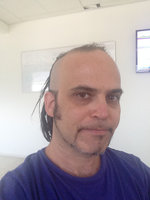 I am a software engineer at CloudOn, and over the last year, I have been leading our growing team of software engineers, working on a the bridging layer, providing LibreOffice functionality to our iOS mobile app (based on the work Tor began). I would like to have the opportunity to represent CloudOn, and talk about the work we have done over the last year, with respect to LibreOffice on iOS.
Robinson Tryon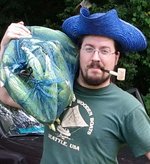 QA Engineer, The Document Foundation
Robinson is a Free Software evangelist and hacker currently working as a QA Engineer for The Document Foundation (TDF), the German non-profit behind LibreOffice and the Document Liberation Project, and as a volunteer coordinator of LibreOffice community outreach and education in the United States. He's shepherded improvements to TDF infrastructure including Etherpad, MediaWiki, ownCloud, and the BSA. He's spent time working on interactive training programs for doctors and first responders at the Interactive Media Lab at the Geisel School of Medicine at Dartmouth College, and consulted on projects including Metadata Games, a Free/Open-Source game suite for libraries, archives, and other institutions. When he's not speaking about LibreOffice or hacking on code, you may find him tinkering in his basement, growing beans and hops in his garden, brewing beer in his kitchen, roasting something over the fire, or floating around a lake somewhere.
Shachar Binyamin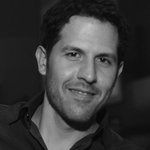 Product Manager, CloudOn
Product Manager at CloudOn with eng background and a attention to UX, working at CloudOn from its early days. Responsible for the Mobile content authoring tool and leading the transition plan from Microsoft Office to Libre Office.
Sonia Montegiove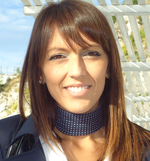 Sonia Montegiove is ICT specialist and trainer at Provincia di Perugia. She's contributor for many ICT magazine like Girl Geek Life and Tech Economy. She worked in the LibreUmbria projetc Team and she is co-founder of LibreItalia.
Stanislav Horáček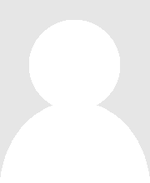 Stanislav Horáček is a satisfied long-term OOo/LibreOffice user from the Czech Republic who found out that contributing to this project could be a nice way how to relax. He has been participating in LibreOffice localization to Czech for a few years and tries to explore also other areas like updating the Help.
Stephan Bergman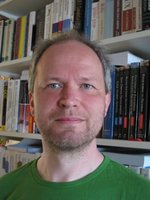 Software Developer at Red Had, Inc.
From the original Hamburg StarOffice crowd, now a full-time LibreOffice guy at Red Hat.
Sushil Shinde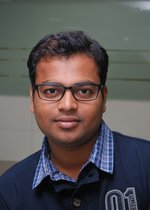 Sr. Software Engineer, Synerzip Softech Pvt Ltd
I have about 3 years of experience in OOXML format. I have been working on LibreOffice since last 10 months. I have contributed in 3 areas of Libreoffice viz. Development, Testing and Documentation. About 27 commits of mine have been merged to LO master. I have logged several bugs on libreoffice bugzilla.
Svante Schubert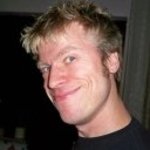 Svante works as freelancer on Document Formats. He is the submitter of the actual change-tracking proposal of the OASIS ODF Advanced Collaboration Subcomittee, where he recently become the chair. Aside standardization of ODF he is an active committer of the Apache ODF Toolkit (Incubating). For twelve years he had been working for Sun Microsystems in the field of standardization, most recently as a freelancer. Among other things, he was ..
Responsible for the XML transformations of the OpenOffice.org
Development Lead of the Java based ODF Toolkit
Co-author on the ODF 1.2 Metadata specification of the Open Document Format
Representatives from Sun in the W3C Compound Document Format
Representatives from Sun / Oracle in DIN ISO SC34
Responsible for collaboration in the browser-based Web ODF office suite
Creator of the XHTML transformation, e.g. used for the OASIS ODF specification
Tamas Zolnai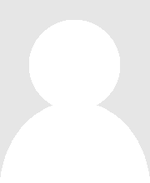 I'm a young man from Hungary who just finished his computer science studies in this year and continues programming inside Collabora Productivity. I use and develop LibreOffice for about two years. I've done more small things on different segments of the office suite. I improved localization infrastructure with killing SDF file format, implemented character border in Writer as a GSoC 2013 project and now working on integration of 3D model support into Impress.
Tobias Mueller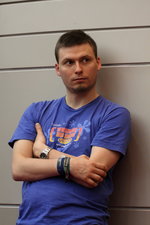 Student
Tobias Mueller is a lead member of the GNOME Bugsquad for the last years and thus responsible for managing the bug database as well as the team around it. He is involved in deciding on effective policies for the bug database, actually dealing with the bugs in the database and recruiting new members who will help triaging. He also got elected to the Board of Directors in 2012 where he serves the GNOME Foundation to achieve their goals of creating and distributing great Free Software products. Besides being a Free Software and GNOME lover, Tobias is involved in the German security research community around the Chaos Computer Club. Topics of interest include Platform- and System-Security, Cryptography and Security Protocols.
Tomaž Vajngerl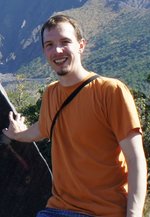 Software engineer
Software engineer from Maribor, Slovenia. Worked in insurance software field for 7 years. Gained experience in information system, software design and XP methodologies. Since 2012 worked on LibreOffice as volunteer and now working for Collabora Productivity.
Tor Lillqvist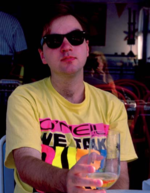 Tor Lillqvist is a cheerful old chap who works on LibreOffice for Collabora Productivity. He lives in Helsinki with his wife, daughter and dog and is an atheist. He enjoys the occasional craft beer and loves Swiss trains and chocolate.
Valdir Barbosa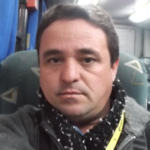 At present, my job title is IT Assistant, working with free software migration and LibreOffice trainin at UNESP. Graduated in Technology and pos-graduated in Computers Networks. Working at Engineering University, UNESP - "Universidade Estadual Paulista", Campus Ilha Solteira, São Paulo - Brazil, since 1988. In 1999, started to use GNU/Linux on servers and personal desktop. In 2007, initiated the planning to work only with free software in UNESP. Organizer of Free Software Forum of UNESP, with the proposal to disseminate, promote and sensibilize the university community to work with free software and ODF standard. Trainer of LibreOffice and Ubuntu GNU/Linux in many units of UNESP. Member of Brazilian LibreOffice Community and TDF member. Collaborator of LibreOffice Magazine project and support volunteer at libreoffice lists and askbot.